The only Watts Link made exclusively for 1965 through 1973 Mustangs and Cougars
Henry Vicioso\'s FAYS2 Suspension Watts Link install pictures

These shots of Henry Vicioso\'s immaculate Shelby GT350 replica hard into a corner and of his FAYS2 Suspension Watts Link install are just to tease you. Visit his web site for the complete pictorial on this beautiful hot rod.
View showing axle mounts and spring perch plates.

View showing propeller with rod ends and bars.
View showing FAYS2 Watts frame from rear.
View showing FAyS2 Watts frame before and after fuel cell.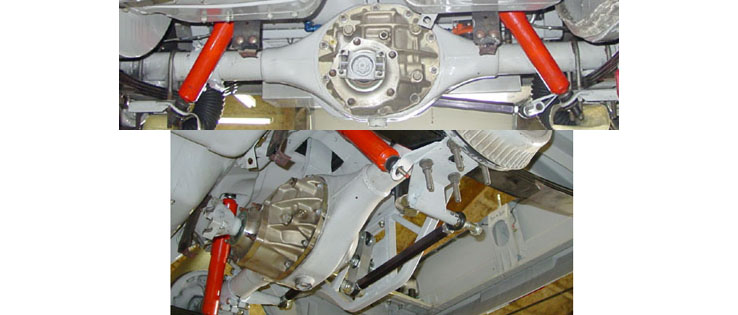 Two more shots of Henry\'s imaculate install of the FAYS2 Watts Link.
Visit Henry Vicioso\'s web site for the complete pictorial story of his incredible 1965 Shelby GT350 replica build .
www.cardomain.com/memberpage/703052/1

Please contact Jim Fay at 920.279.0875 8 am to 8 pm Central Time
jim@fays2.net